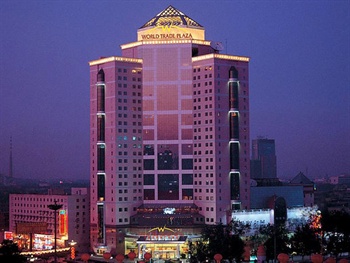 The World Trade Plaza Hotel was recently renovated in 2016, making it a fantastic choice for those staying in Shijiazhuang. Free in-room Wi-Fi and convenient access to the Beiguo Mall/ Provincial Museum Area make this hotel a fantastic choice.
Boasting a convenient location, the hotel is just 7km from Shijiazhuang North Railway Station and 36km from Zhengding International Airport. Just a short walk from Bo Wu Yuan Zhan Metro Station, traveling to most city destinations is a breeze. Famous local attraction Hebei Museum can be reached with a short walk.
This hotel makes a great place to kick back and relax after a long day of sightseeing. For guests' convenience, airport pickup can be arranged.
Our guests rate this hotel as one of the best hotels for cleanliness. This hotel is a popular accommodation for guests traveling for business. This hotel is one of the most popular choices in Shijiazhuang.